What a great week. How could it not be a tremendous, joyous, wonderful week when it included the great Free Iced Coffee Day? And the news gets better,
Dunkin Donuts
has extended this promotion to run on Thursdays through June 12. So pick a flava and make your order. My favorite -- hazlenut, one sugar, one cream.
Now onto Playlist 25 ...
Boing Boing Web site.
Back in
Playlist 20
, we discussed Cory Doctorow's
Down and Out in the Magic Ki
ngdom
and I provided a link to his Web site Boing Boing. The last couple of weeks I've found myself going back to that Web site regularly where I've found interesting items/links such as ...
A coffee table that's also a classic NES video game controller -- and it works! ...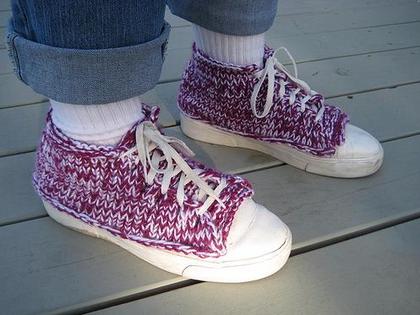 The Web site, of which Doctorow is one of several contributors, posts numerous blogs each day. It focuses mostly on technology and copyright, but also links to interesting stories, such as the 78-year-old
blind man who bowled a perfect game
, the
art of defacing money
and the
three-year-old boy
who hasn't slept yet (seriously, not in his whole three years).
The Distraction promise:
Visit Boing Boing on a regular basis and you'll find at least one interesting story over the course of a few days that you'll want to tell everyone about. That's why it's been added on the right to the list of Distractions-approved Web sites.
Plague of the Doves.

Louise Erdrich.
Erdrich is an accomplished author of 13 books, including novels, poetry and children's books. As I started this book, I found out my 11-year-old nephew was reading one of her books, too. But this is not a children's book. Not because of adult content. But because it's so confusing (at least to me).
I steal moments to read. Five minutes while waiting for the bus with my son, 10-15 minutes before bed, maybe 20 minutes at lunch. That's not the way to read this book. I was lost several times and had to reread passages. That said, this work was very rewarding.

Plague
is a multigenerational tale, involving several families whose lives intertwine in and around a North Dakota reservation. Sections of the book are told from different viewpoints. But the first one-page chapter sets the tone. A family is slaughtered, except for a baby in a crib who is left alive. Later in the book, we find that a group of Native Americans who stumble upon the slaughter, but had nothing to do with it, are brought to swift justice -- and three of them are hanged. This incident unwittingly guides the lives of several families for years after.
Erdrich is a great storyteller, which made me continue to want to read the book even when I was confused about who was who. I particularly felt for the goofy old grandfather Mooshum, who survives the hanging.
If you have a big stretch of time or a rainy day alone, consider this book.
Read a
snippet of the book
from the
New Yorker.

And che
ck out our Weekly Wikipedia link to Louis Riel. Although,

Plague of the Doves

is a work of fiction, Riel was a very real person who is mentioned often in the book.
Odessey an
d Oracle.
The Zombies.
I had only known the Zombies as a British Invasion band with a couple singles -- She's Not There and Time of the Season. But they were not a singles band. Listening to
Odessey and Oracle
this past week was like finding a lost
Sgt. Peppers Lonely Hearts Club Band
or another
Pet Sounds
. But the Zombies combined the best of both those albums. Yes, it's psychadelic and experimental, but it is held together by wonderful melody after wonderful melody. And great songwriting, such as the album lead
Care of Cell 44
, about someone awaiting the return of a loved one from prison. Or the haunting
Butcher
, describing the desolation and pain of being stuck in war.
Dogs & Water

. Anders Nilsen.
Nilsen's graphic novel, published late last year by
Drawn & Quarterly
, is epic in theme, but simple in art and story. Several reviews I've read praise Nilsen's linework
,
which gives the book a dreamlike quality. It's basically the story of a young man traveling with his stuffed b
ear. He gets lost and ends up in what appears to be a desolate war-torn area, where he meets animals and a handful of humans. The story tugs at your heart as loving scenes, such as the boy meeting a pack of dogs, quickly turn ugly.
Songs I listened to this past week ...
--
New England
. Jonathan Richman. The Best of Jonathan Richman.
I have seen Israel's arid Plain. It's beautiful, but so is Maine. Ooooooh New England.
-- No Quarter
. Led Zeppelin. Houses of the Holy. Reliving my teen years, I guess. Funny, this was the song on the album I always hated.
So take care. And if I don't blog before then, have another great Free Iced Coffee Day next Thursday!